Things to Do in Downtown Toledo This Weekend
Toledo has a unique and flourishing art community, automotive industry, schools, and hospitals. The Arts Commission of Greater Toledo and the Ohio Arts Council have helped create outdoor art in many neighborhoods. Although if you aren't an art enthusiast, there are plenty of things for you to do in Toledo. The city has several sports teams, such as the Toledo Mud Hens and Toledo Walleye. There are also some great restaurants near Fifth Third Field.
Top 5 Things to Do in Toledo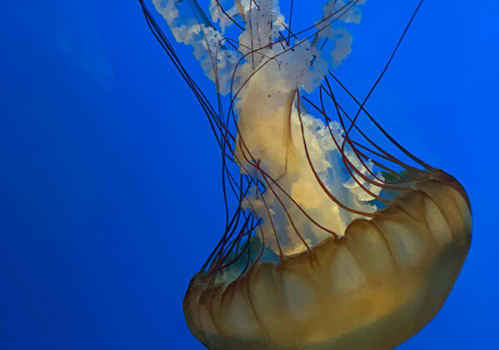 The Toledo Zoo and Aquarium in Toledo, Ohio holds more than 10,000 animals and 700 species. It has a wide array of animals and habitats, including the Arctic tundra, African plains, and tropical rainforests.

There are almost a million visitors to the zoo each year. The Toledo Zoo began in 1900 when a local donated a groundhog.


2 Hippo Way Toledo, OH 43609

Imagination Station is a non-profit, interactive science museum that serves the greater Toledo area. The science museum in Downtown Toledo has hundreds of exhibits. Visitors will learn STEM concepts in a hands-on, fun environment.

The museum was originally opened as COSI (Center of Science and Industry) in 1997. The Imagination Station will transport you to a land of new ideas and fun!


1 Discovery Way Toledo, Ohio 43604

Fifth Third Field is the name of a minor-league baseball stadium in Toledo, Ohio. The stadium is home to the Toledo Mud Hens, an International League team and affiliate of the Detroit Tigers. Go Mud Hens!

Newsweek called Fifth Third Field one of the best minor league stadiums in the U.S. The field can be rented except on the home game days of the Mud Hens.


406 Washington St Toledo, OH 43604

Visitors can take advantage of the cultivated beauty at the Toledo Botanical Garden. The TBG is a tranquil setting that provides chances for exploration and introspection with more than 60 acres of display gardens and interesting plant collections.

They host activities like Jazz in the Garden and Yoga in the Garden. Visitors can learn more about the different annuals and perennials and how to incorporate those plants into their own landscapes by visiting the garden. The largest public sculpture collection in the area is housed at the Toledo Botanical Garden.


5403 Elmer Drive, Toledo, OH 43615

Find beautifying art in the Glass City! The Toledo Museum of Art is a globally recognized art museum in the Old West End neighborhood of Toledo. It houses a collection of more than 30,000 objects. With 45 galleries, it covers 280,000 square feet and is currently in the midst of a massive multi-year expansion plan to its 40-acre campus.

The Toledo Museum of Art was started by Toledo glassmaker Edward Drummond Libbey in 1901 and moved to its current location, a Greek revival building designed by Edward B. Green and Harry W. Wachter, in 1912. The museum's main building consists of 4 1/2 acres of floor space on two levels. The museum remains a privately endowed, non-profit institution and opens its collection to the public, free of charge.


2455 Monroe St Toledo, OH 43620

Restaurants Near Fifth Third Field in Toledo
The Toledo food scene is similar to other Midwest cities such as Chicago and Fort Wayne, Indiana. Many of the region's restaurants offer American icons like burgers and ribs. All of these great restaurants are within walking distance of the stadium. Food fans and baseball fans have plenty of farm-to-table choices as well.
Pizza, Restaurant
In the Great Lakes area, Detroit-style deep-dish rules supreme, and PizzaPapalis is the best at serving it. PizzaPapalis offers calzones, sub and ciabatta sandwiches, pasta, and St. Louis-style thin crust in addition to pan pizzas. It's the best pizza in Downtown Toledo!
519 Monroe St, Toledo, OH 43604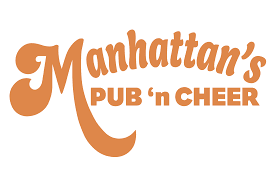 Restaurant, New York City, American, Pub
This American restaurant in Downtown Toledo has a New York City vibe from the food to the decor. Diners love the ribeye and poutine fries. You can find plenty of New York references on the menu, such as the Manhattan burger, Five Borough onion rings, and NYC cheesesteak. The pub has an impressive array of drafts, domestic, import, and craft beers. They also have red and white wine, which can be perfectly paired with the New York-inspired food.
1516 Adams St Toledo, OH, 43604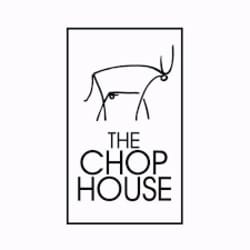 Steakhouse, Restaurant, American
The Chop House is one of the most expensive restaurants in Toledo, but they make up for it with exceptional food and service. The steaks are amazing, and the Beef Wellington, Kobe A5 Striploin, or Dry Aged NY Strip are all good choices. You'll find other delicacies on the menu, such as the crab-stuffed avocado or fresh seafood. The stylish restaurant has 20-foot-tall windows that provide guests with a breathtaking view of the Maumee River.
300 N Summit St #140 Toledo, OH, 43604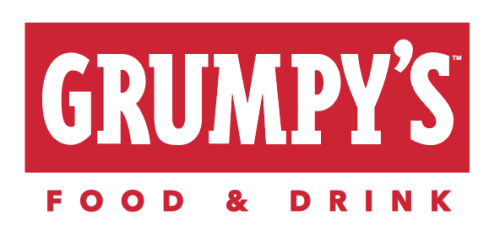 Restaurant, American
Grumpy's serves great American breakfast and lunch food in Downtown Toledo. Established in 1984, this staple of downtown makes great sandwiches (BLT, Grilled Bologna, Reuben, and more!), hamburgers, and salads. Grumpy's food is made from scratch, and you can taste the difference. The staff at Grumpy's is wonderful, so you'll feel right at home at this friendly eatery. The brick-walled restaurant is an inviting place to eat lunch by yourself or with coworkers.
34 S Huron St Toledo, OH, 43604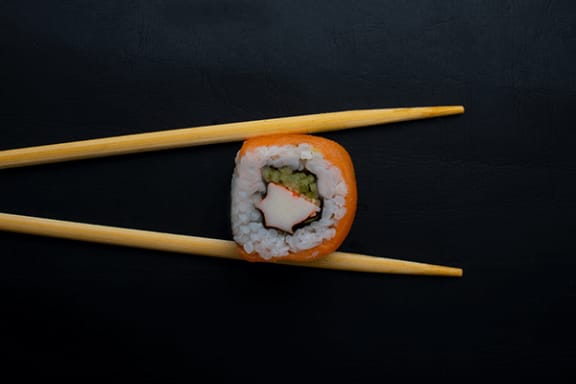 Asian, Sushi, Restaurant
Near Fifth Third ballpark on South St Clair Street, Kengo offers traditional Japanese cuisine in an intimate, 23-seat setting. In addition to a rotating selection of fresh nigiri, sashimi, and a unique assortment of maki rolls, Kengo offers mouthwatering yakitori. Wash down your meal with an ice-cold Sapporo or a cup of sake!
38 S Saint Clair St Toledo, OH 43604


Testimonials
The repairs (Few and far between) are done either same day or immediately if needed. Residents living in the CP are all very nice and neighborly. New Gym is Amazing!Makes working out feel like I am at a real big-city gym. The apartments are very quiet. I also love the views.Everything is within walking distance. Bars, Restaurants, Sporting Events, Concerts, We even have a wine bar in the lobby!

- Anonymous
My favorite thing about living at the Commodore is just the overall community itself. You meet so many great people and have the opportunity to form lasting friendships with your neighbors. Nothing beats standing at my living room window and looking out over Fifth Third Field while there is a Mud Hens game going on in the summer. That is what I love best about living in the apartment I do. You can literally smell the Ballpark Franks being grilled up!

- Anonymous
I want to let out a secret that I have been holding on to. I have been living at the CP as I like to call this landmark structure in Downtown Toledo for about 8 years and from the very first day until now I can't wait to return to my home. . I think the number one attraction is the people that live and work here where I live. The varied ages of our residents is where the chemistry comes from that makes me eager to come home. I have never heard anyone say they were happy to be leaving.

- Anonymous
If the weather is adverse I park in a protective garage that is secure and go up to my comfy apartment and never know the effects of Mother nature. All I can say is moving to the Cp has been the best decision I have ever made. I cannot see myself ever wanting to move as long as I am residing in Toledo. Did I mention that three sides of my home is facing the three largest venues for entertainment that Downtown has to offer? Ps Mud hen season opener in about seven weeks come down and check us out!

- Anonymous
My favorite thing about living at the commodore apartments is how friendly and nice everyone always is.

- Anonymous